VINYL SIDING INSTALLATION
SINCE 2003
AG Home Improvement Inc professionally installs products utilizing unique systems that have made us the preferred installer of many homeowners and builders in Massachusetts. Our installation teams follow VSI (Vinyl Siding Institute) guidelines to install any builder-specified products. If desired, our knowledgeable staff can recommend the right product for your specific application and take the guesswork out of the selection process.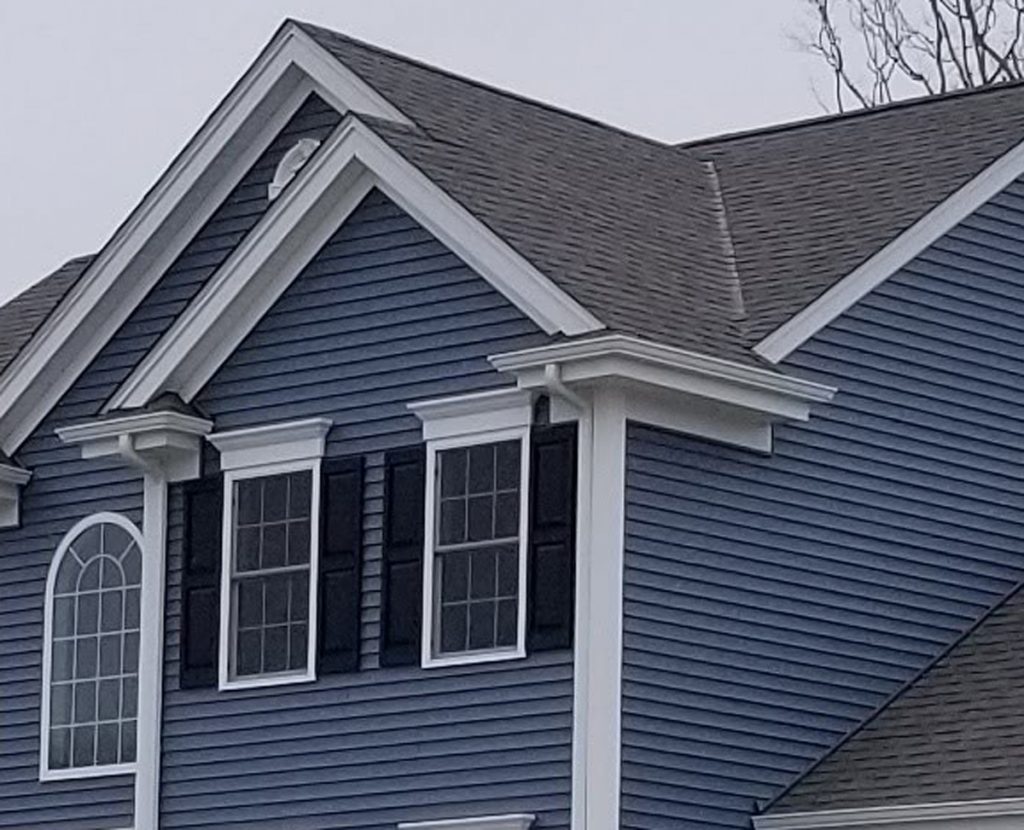 ADVANTAGES OF VINYL SIDING
You don't need to paint vinyl siding after installation.
You can easily wash vinyl siding with water.
You can find vinyl siding in numerous different colors.
You can pick various styles of siding like scallops, fish scales, lap and so on.
It lasts for many years almost without any maintenance.
VINYL SIDING INSTALLATION PROCESS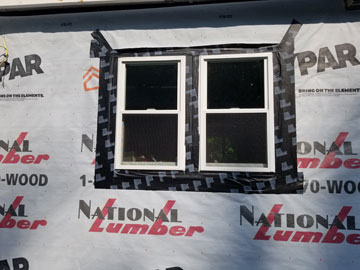 House wrap installation and window weather sealing. House wrap protects a home against air and water leaks.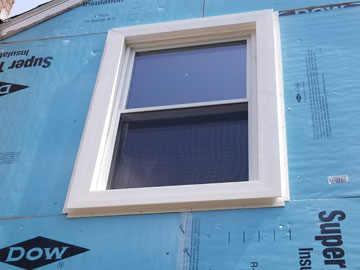 Window preparation. The tricky part can be dealing with the added thickness where siding meets windows.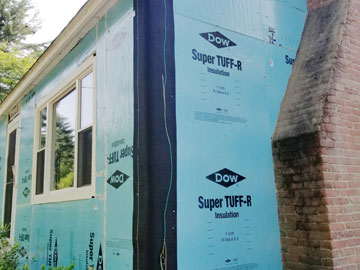 1" Tuff-R insulation installation. Saving money by lowering the cost of heating & cooling.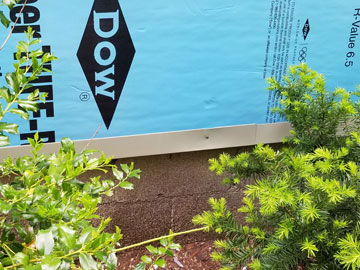 Drip cap installation. The drip cap is commonly used to trim out the bottom to prevent insect and moisture penetration.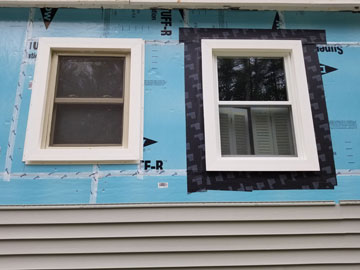 A weather sealed window next to an unsealed window. Preventing air leaking and lowering the cost of heating & cooling by quality window sealing.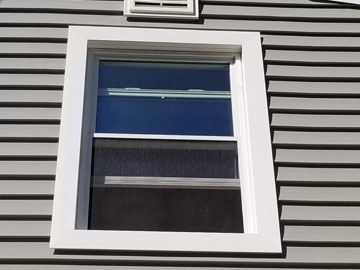 Another project is complete. We always make sure our customers are 100% satisfied with the siding installation.