BRINGING SECOND LIFE TO YOUR HOME
SINCE 2003
Take a look and see what we've done recently, and then let's talk about what we can do for you.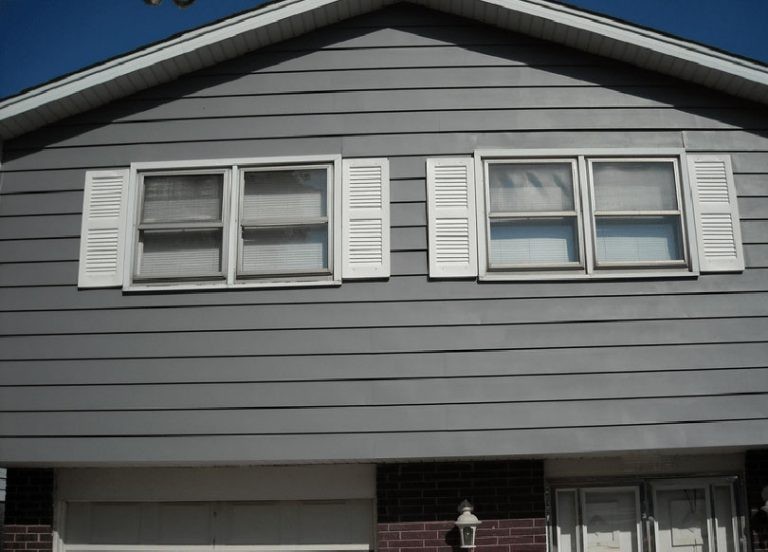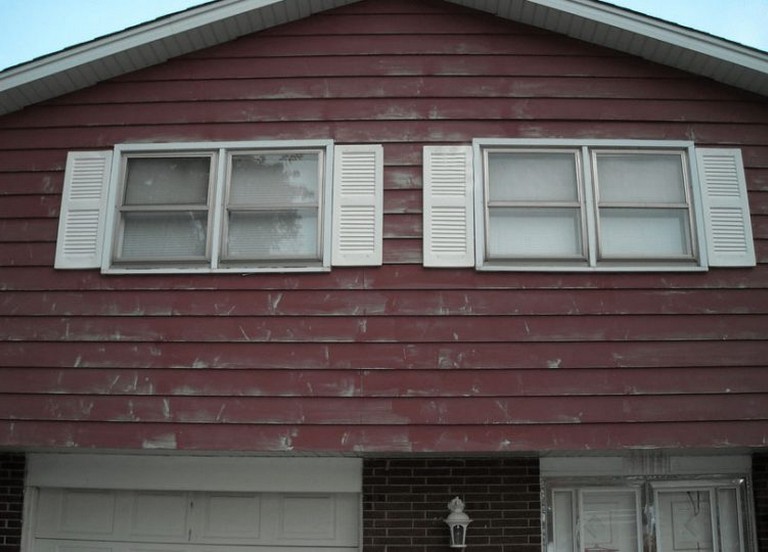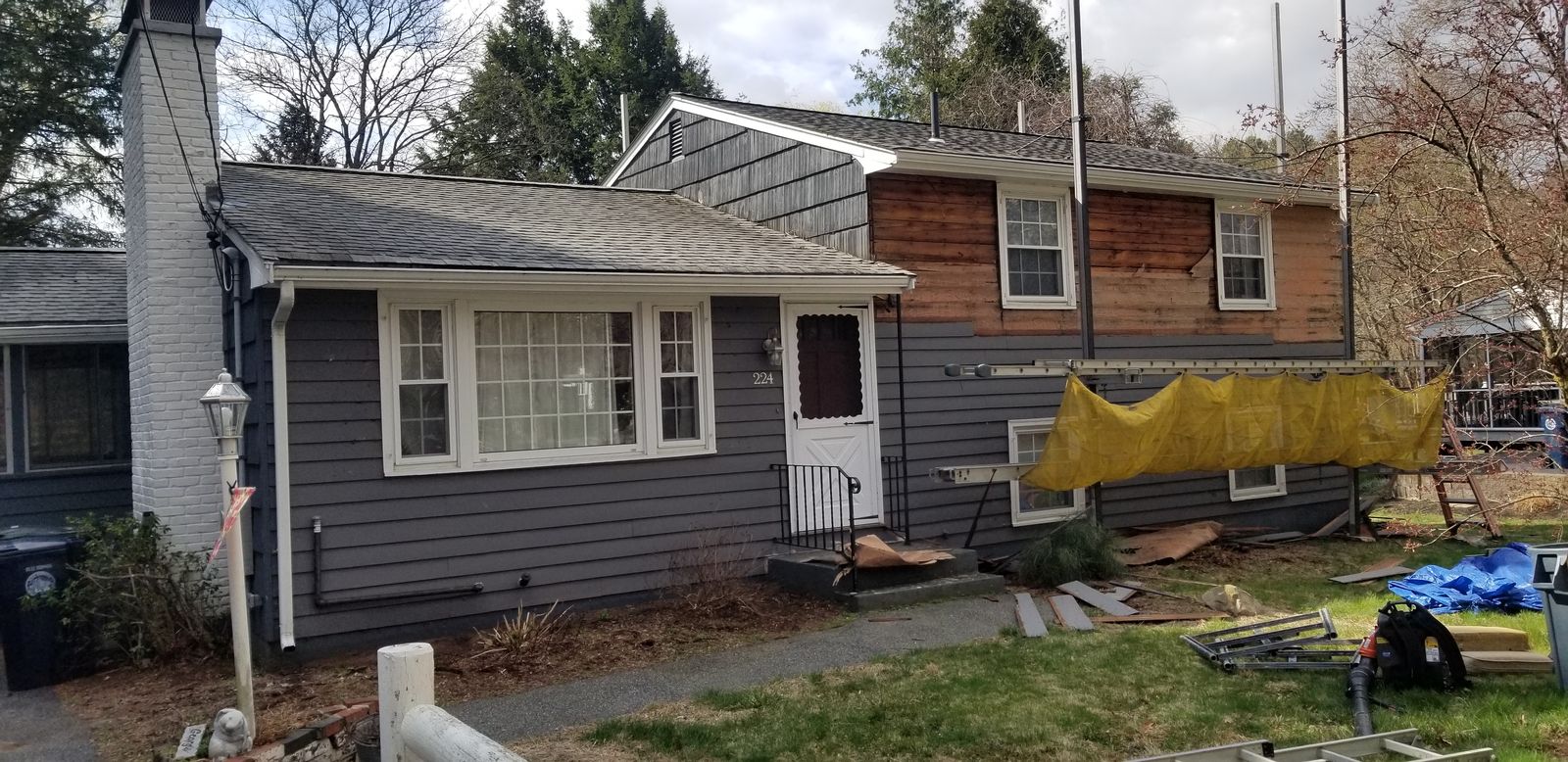 Marlborough, MA
We finished a house in Marlborough.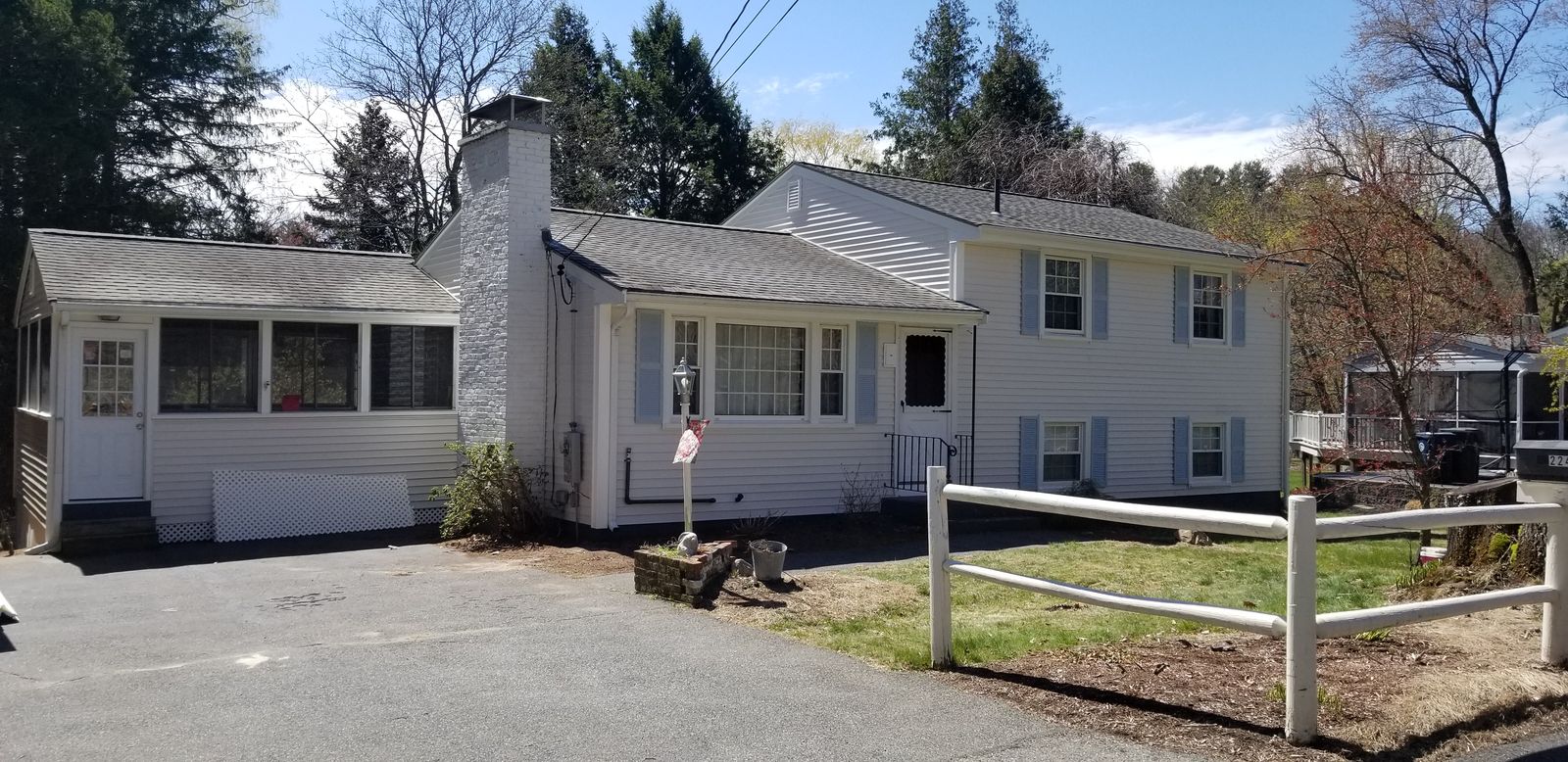 We used 1" Tuff R insulation with a 6.5R value and "Linien" color Alside D4 siding.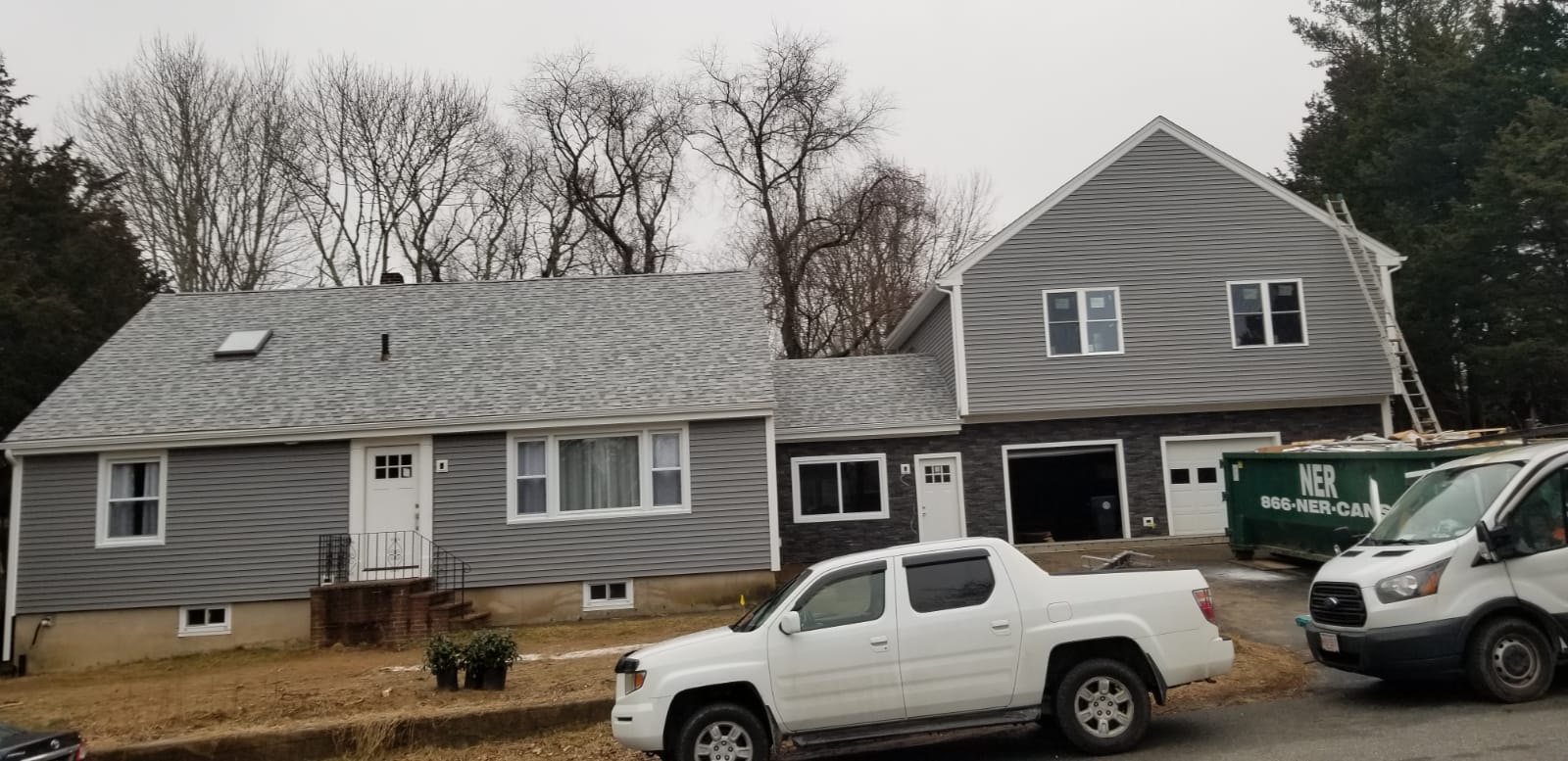 We installed Carvedwood siding of "Deep Granite " color and Tando Stone of "Lewiston Crest " color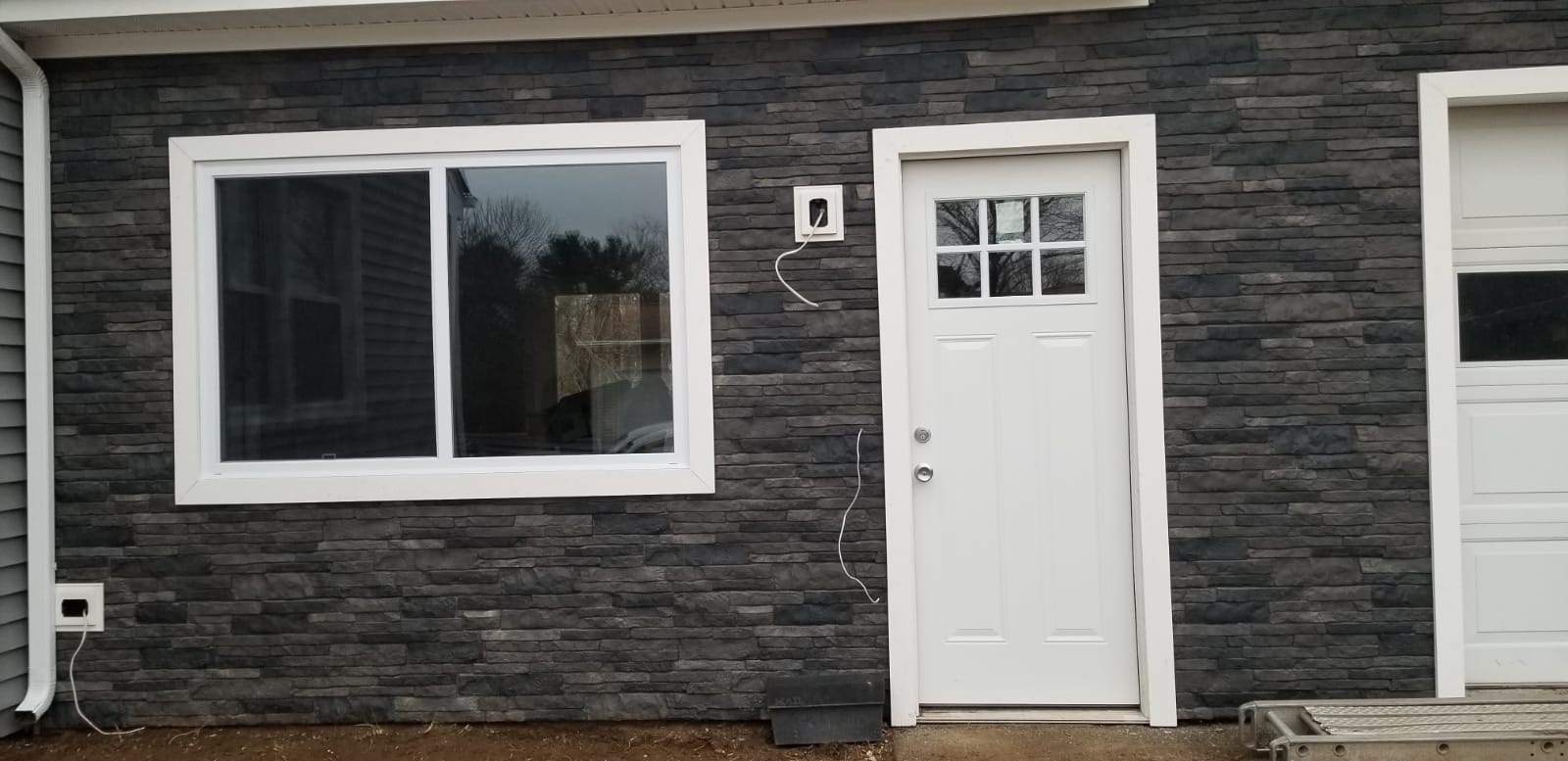 TANDO Stone "Lewiston Crest " color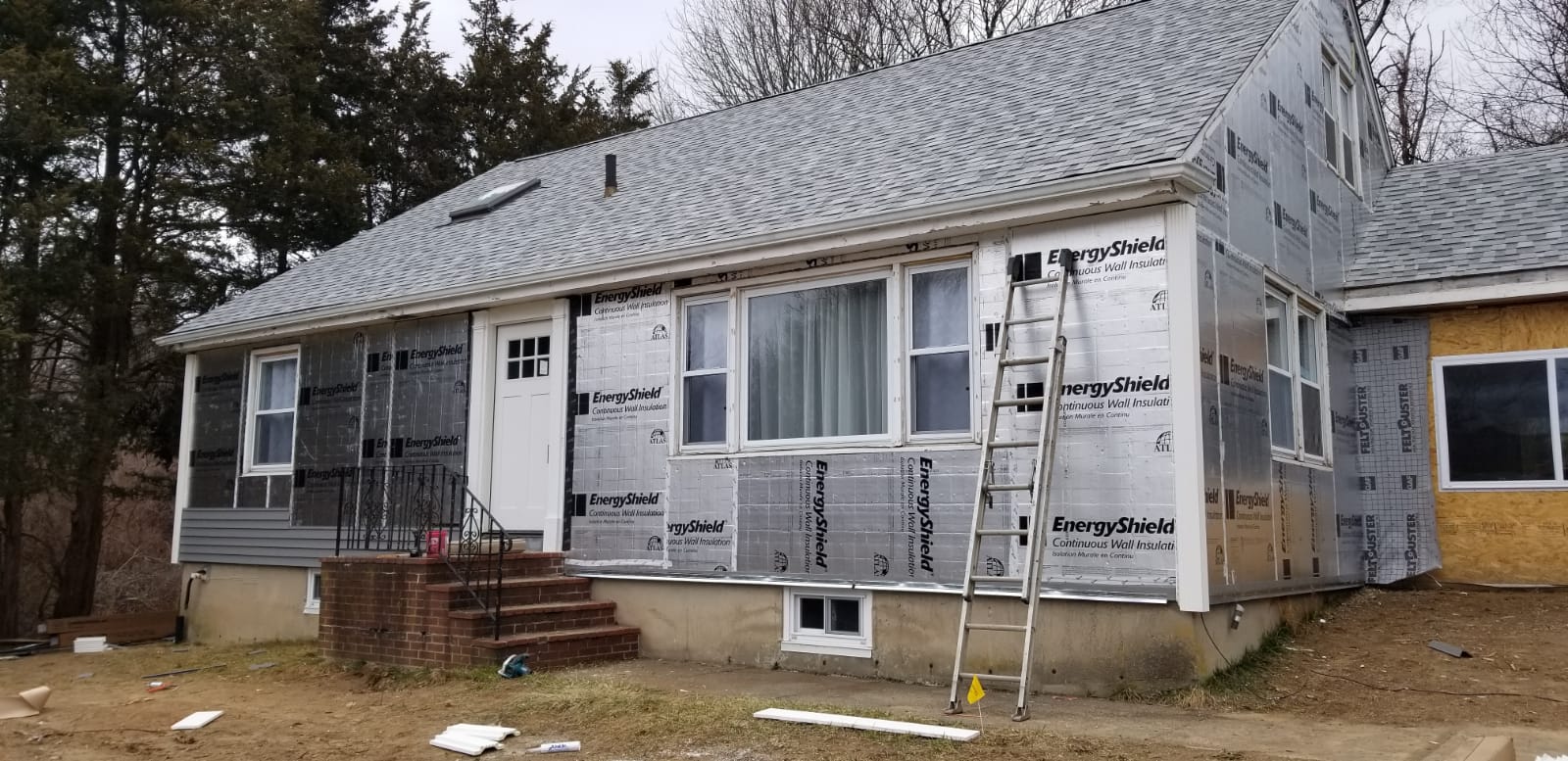 1" Atlas insulation with 6.5R value installed on the house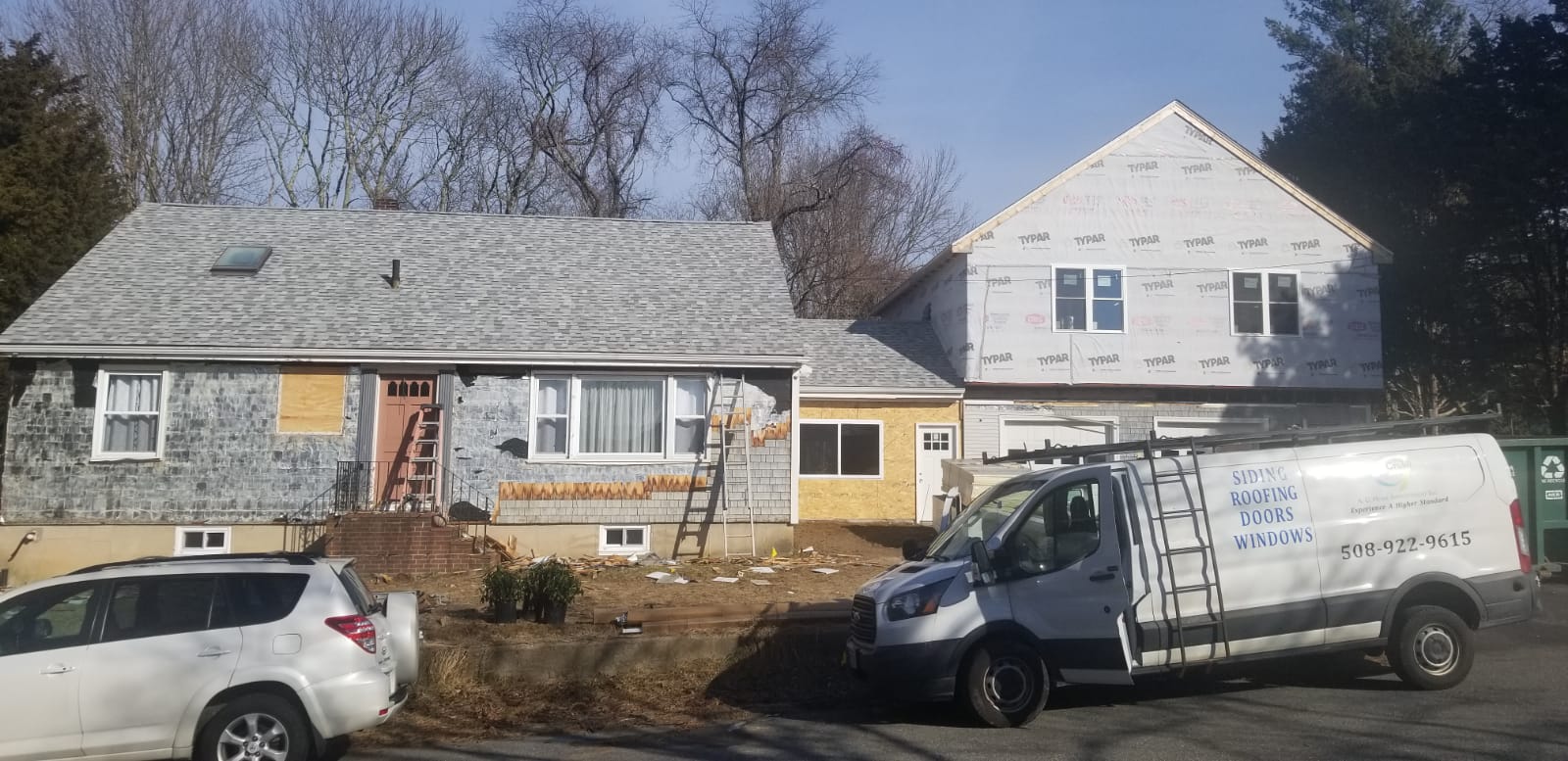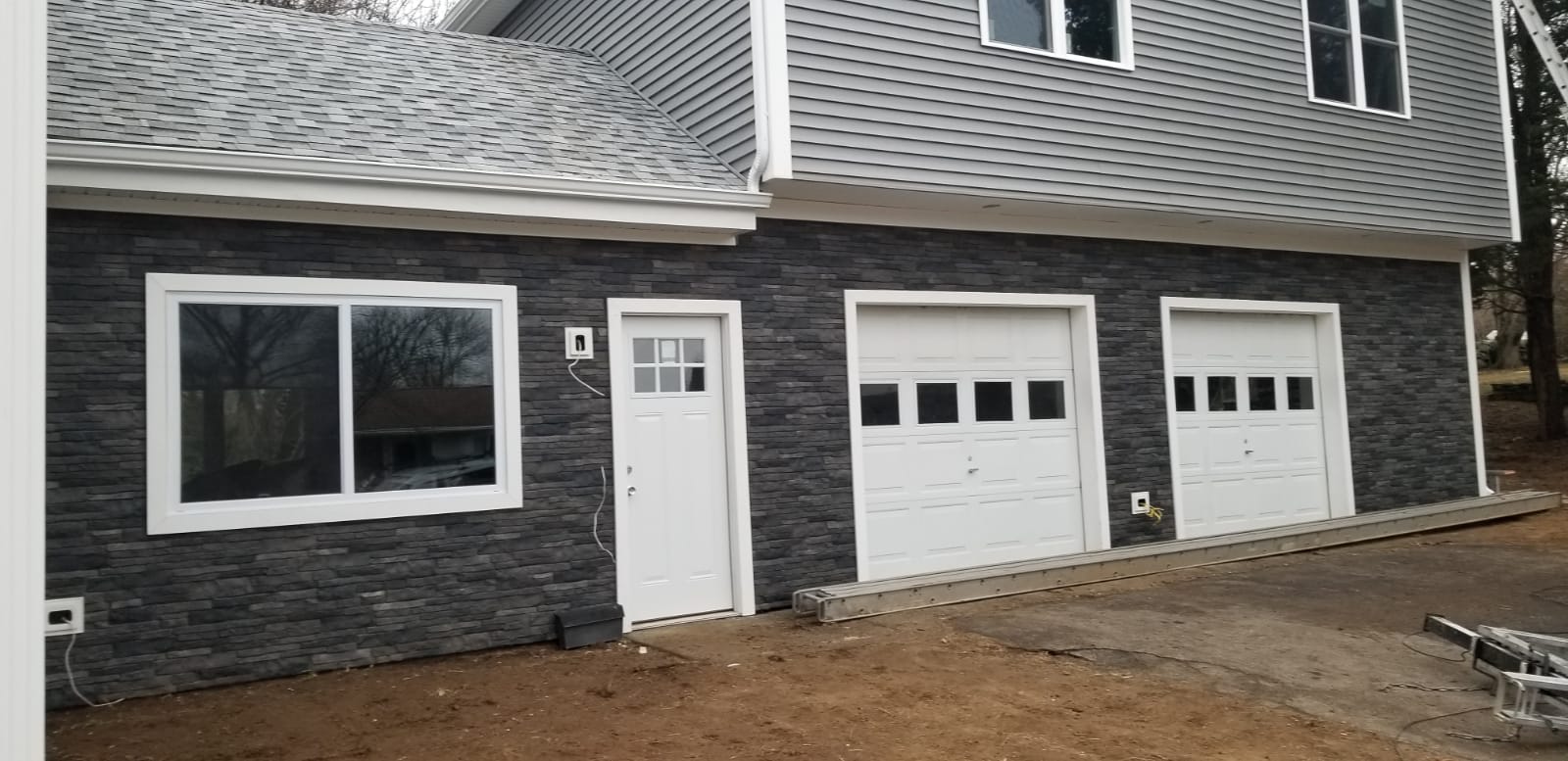 Composite TANDO Stone applied on the garage entrances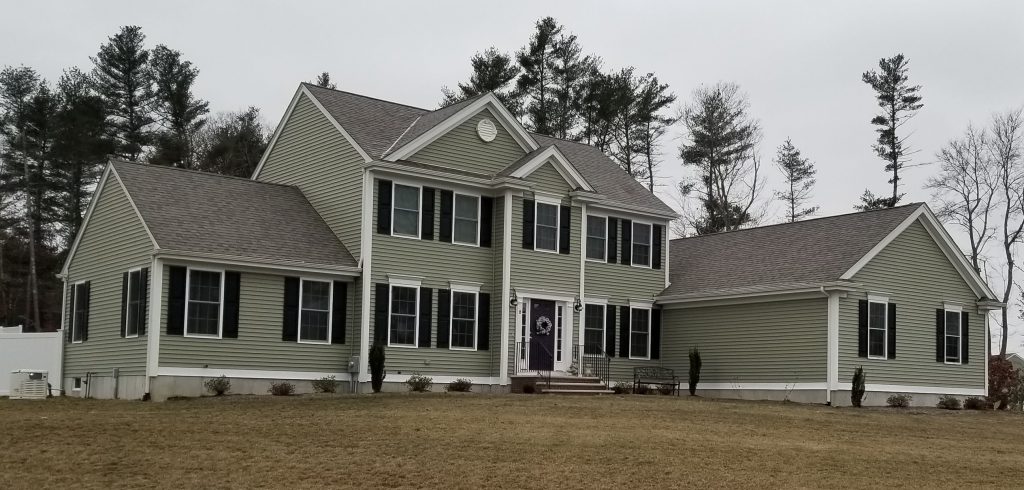 Bridgewater, MA
Dighton, MA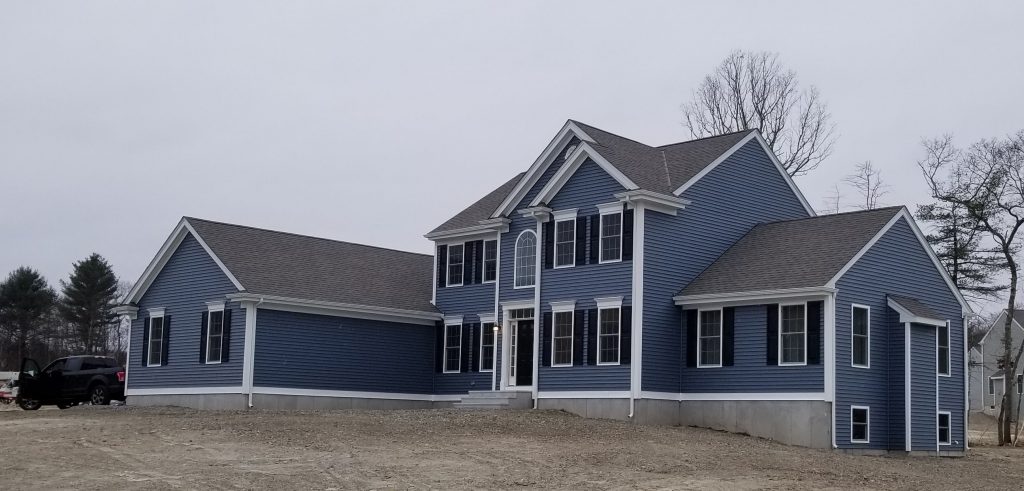 Bridgewater, MA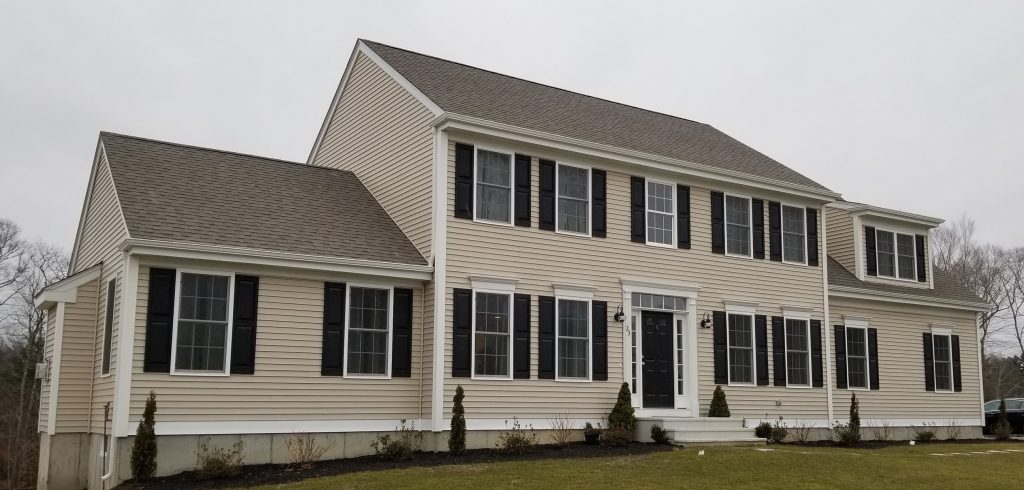 Raynham, MA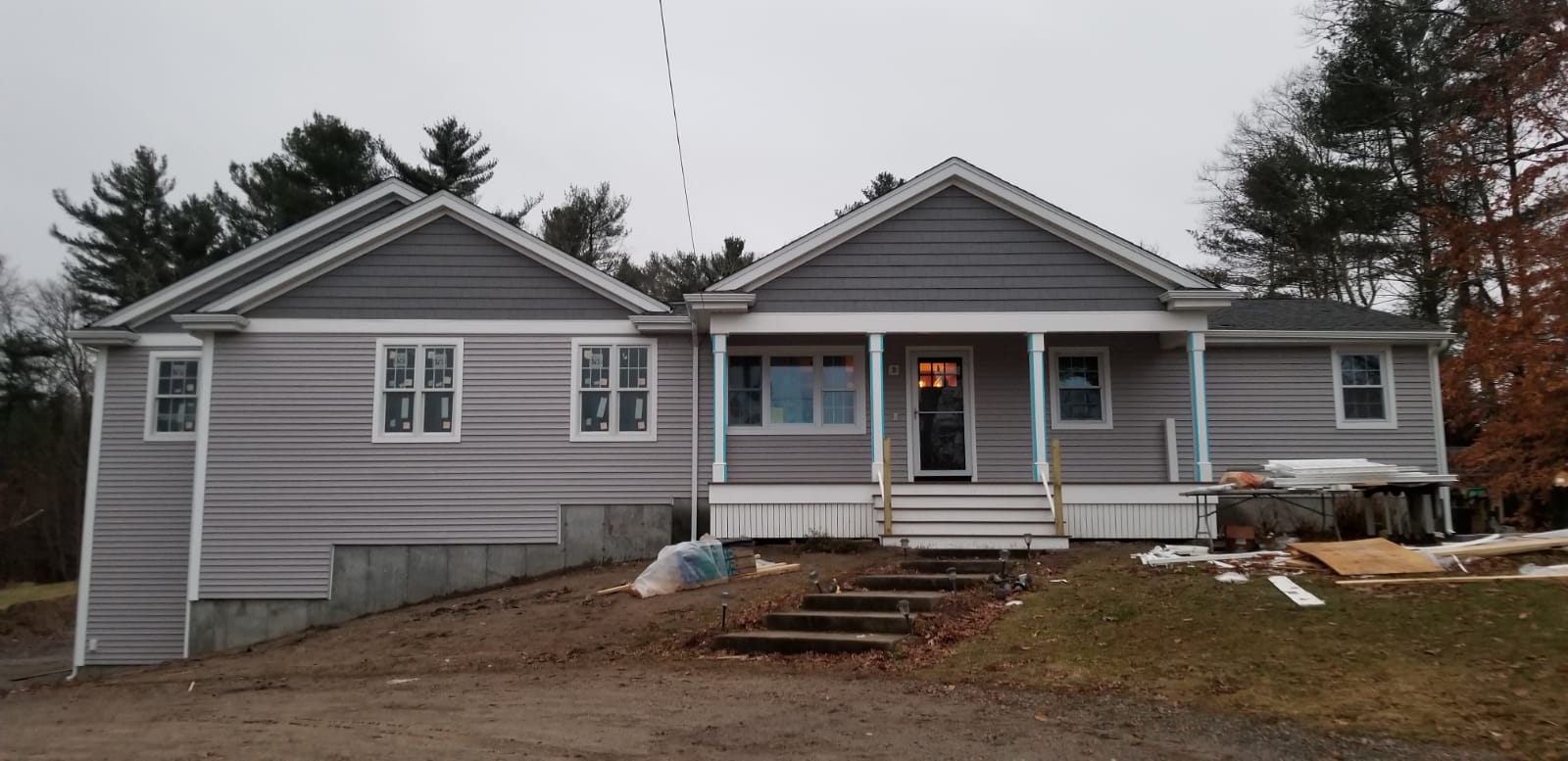 Dartmouth, MA
We recently finished a house in Dartmouth Ma. We used Carvedwood siding of "Victorian Gray" color with "Charcoal Gray" cedar impression on the "A" frames. We applied PVC casing on the windows to achieve a new construction look
PVC trim casing on the windows will give you a new look of the house. No silicone needed to be used. Your windows will not have any DARK EDGES over time

Attleboro MA
Just finished a ranch in a new development in Attleboro Ma. We used "Spruce" color Certainteed siding and "Montana Cedar" Certainteed cedar impression. Project was completed in 3 days.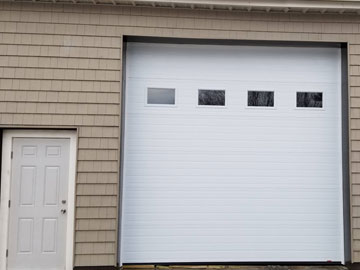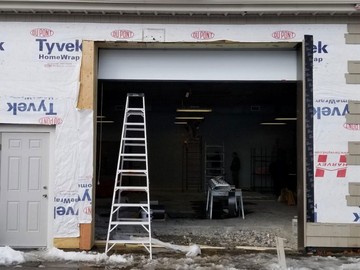 Acton, MA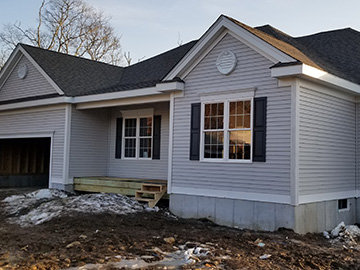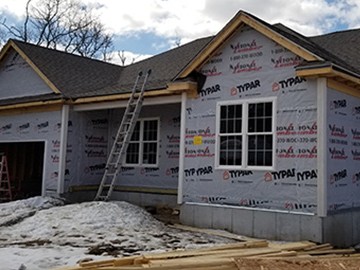 Westport, MA
Homeowner picked "Platinum Gray" color of the siding with "Tuxedo Gray" shutters.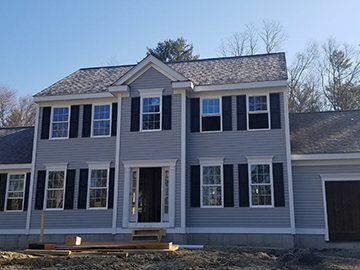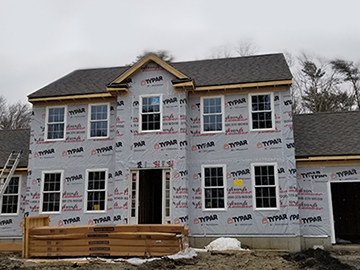 Raynham, MA
Homeowner picked "Cape Cod Gray" color of the siding with black shutters.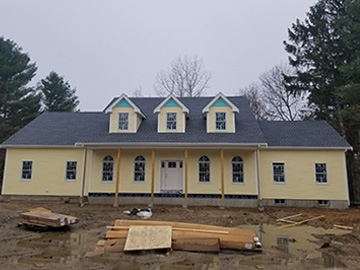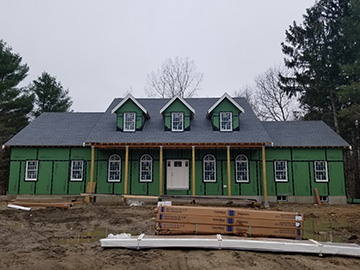 Mattapoisett, MA
We used Certainteed cedar impression and "Autumn Yellow" color.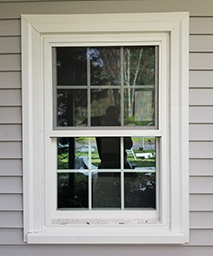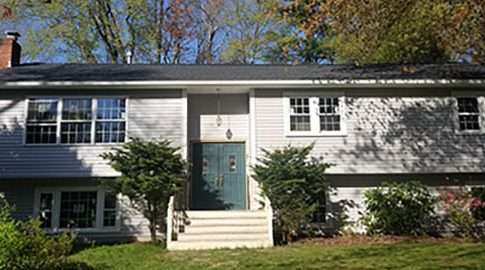 Westborough, MA
We completed a remodeling of this ranch house. After removing the existing siding, we installed new CertainTeed siding of "Sterling Gray" color & completed picture frame capping with a built-in J on all the windows.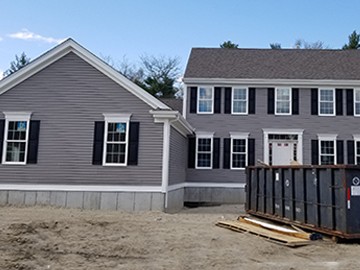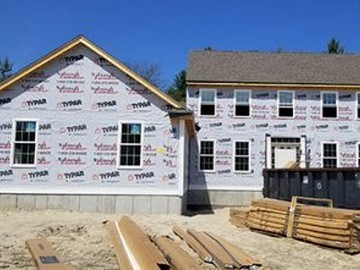 Bridgwater, MA
Homeowner picked Alside siding "Storm" color with black shutters in the front.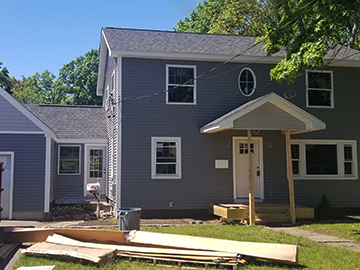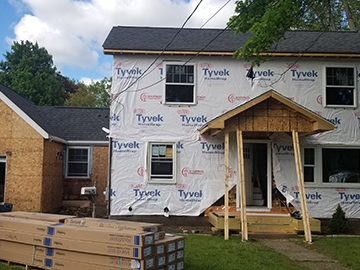 Hudson, MA
Costumer picked Certainteed siding "Charcoal Gray" color. We used also Certainteed cedar impression Sterling Gray color on the front peeks.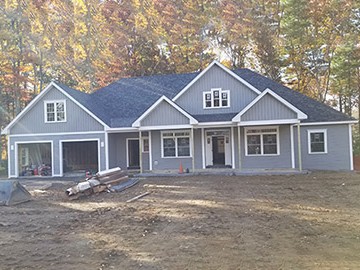 Berlin, MA
Just finished a lovely ranch in Berlin. We used Certainteed siding "Granite Gray" color. On the front "A" frames we used Certainteed vertical siding of the same color.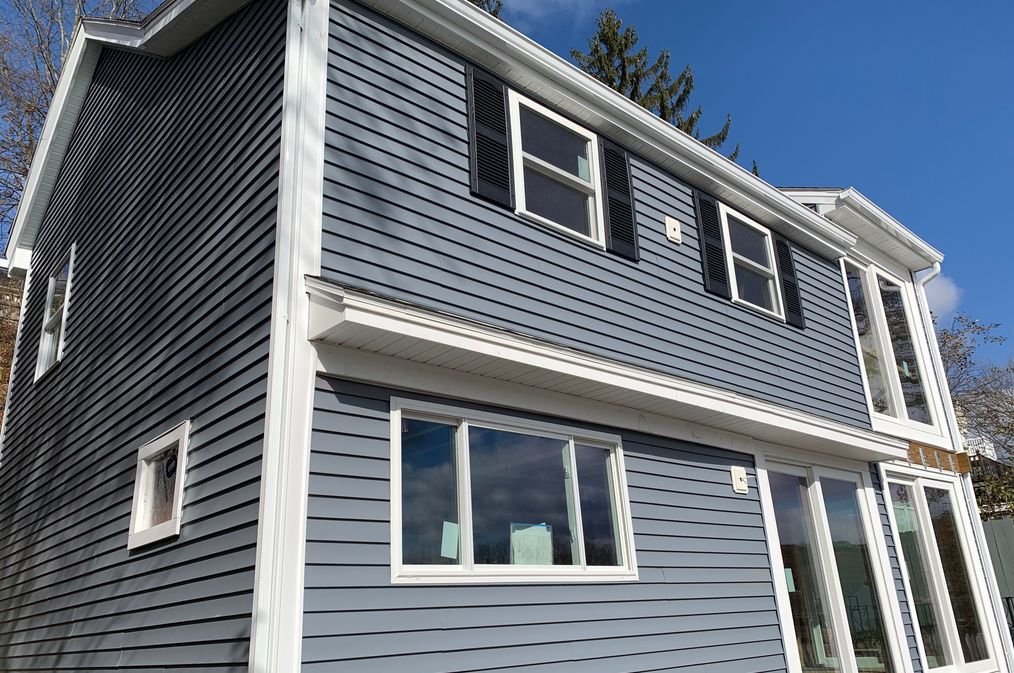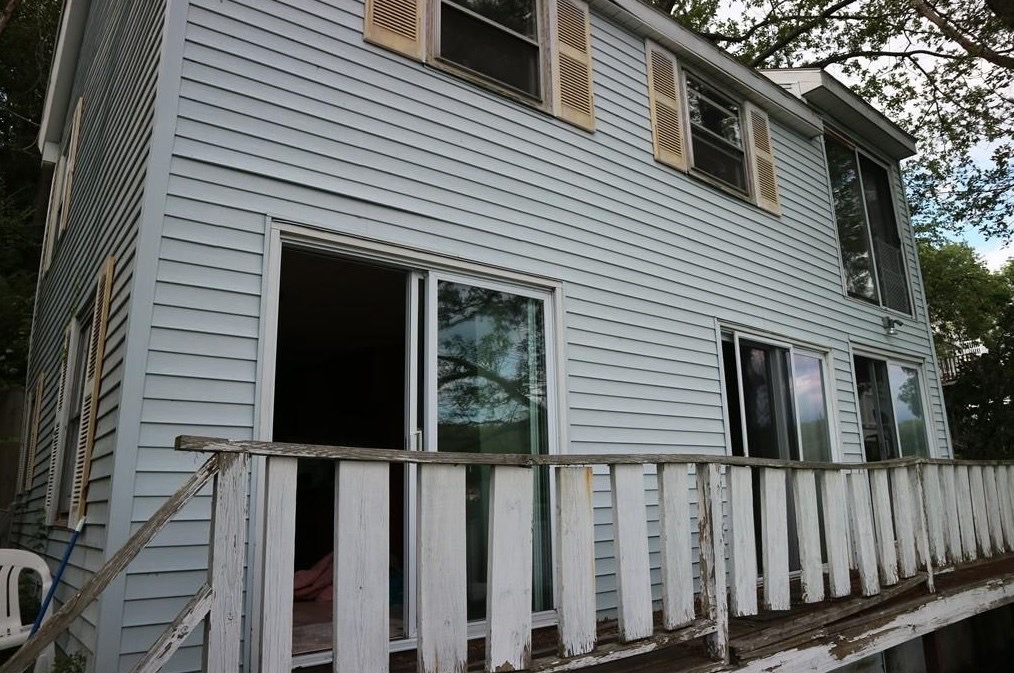 Shrewsbury, MA
Just finished a lovely house on Lake Quinsigamond in Shrewsbury. We used Certainteed siding "Flagstone" color with white super corners. It took us only 3 days to achieve this new look of the property.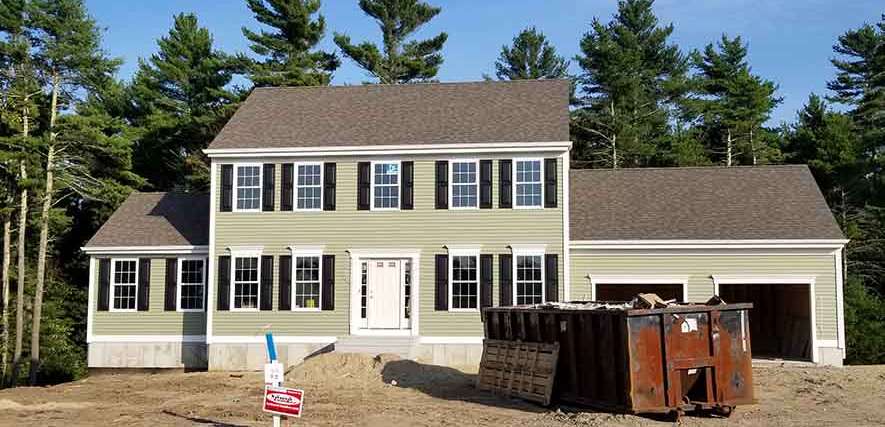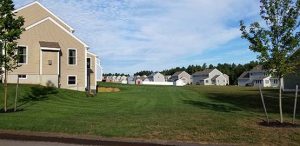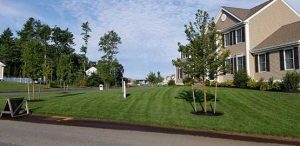 Bridgwater, MA
Today we completed the last one in this 92 house development in Bridgewater. A lot of memories and dedication will stay here. Tomorrow we are going to start a new 56 unit development just a mile away.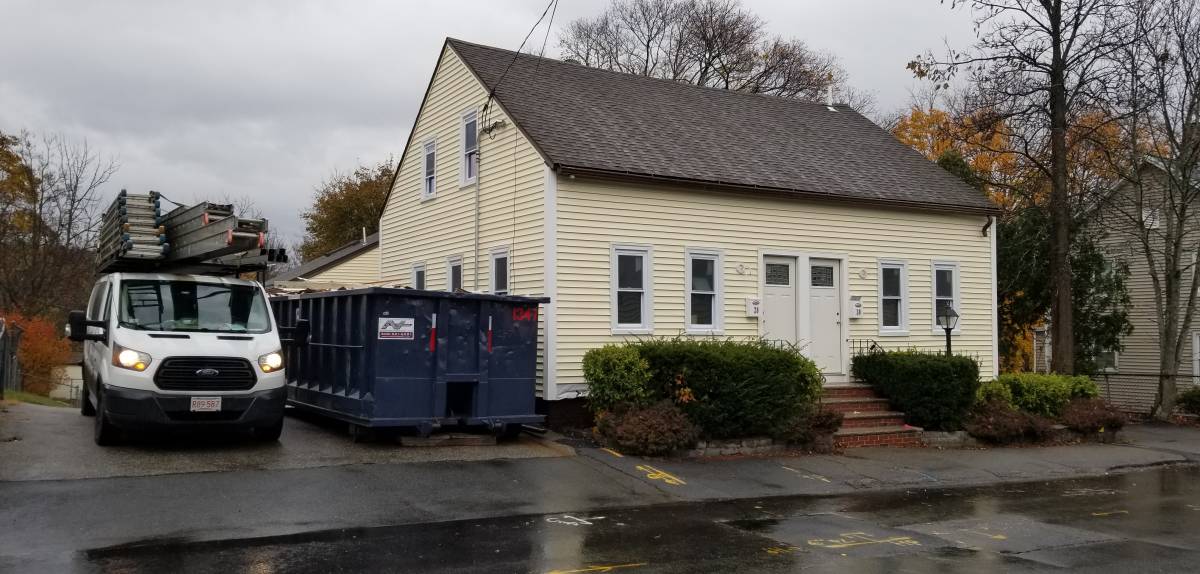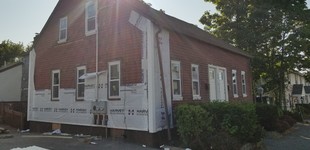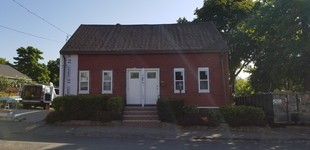 North Andover, MA
We just finished today a special project that was started in August. This is one of the houses affected by the gas explosion that happened last year in North Andover. We are proud to be part of the restoration team for those affected by the accident. It is our third completed project under this program.