Replace or Repair? What to do in Case of Damaged Vinyl Sidings
The privilege we have today of being able to live in extremely comfortable, spacious homes that can withstand all of nature's elements is something that we often take for granted. Nowadays, our homes are perfectly equipped to fend off moisture, heat, snow and dust penetration, wind, and a multitude of other occurrences.
One ingenious invention that has made all that possible is vinyl sidings. Sidings or wall cladding refer to the protective material adhered to the exterior wall of a house, forming a first line of defense against the elements. When it comes to vinyl siding, no other exterior remodeling company in Shrewsbury, MA does it better than A.G Home Improvement.
Why, and How Often, Do Vinyl Sidings Get Damaged?
One of the features that make vinyl siding a top choice for home owners and contractors alike is, no doubt, its durability. With regards to its use case, the material is built like a tank and can last more than 50 years with proper maintenance and under the right conditions.
Call us today for expert advice and help on all things related to siding repair.
However, the perfect conditions aren't always obtainable, and several factors can lead to your vinyl sidings getting damaged or downright ruined even before their 20th birthday. Here are some of those:
Extreme heat can cause them to melt, while extreme, frequent cold can cause them to crack. This process might be rapid or gradual depending on intensity.
While vinyl siding is built to withstand impacts from projectiles like hail or objects carried through wind, a high-impact hit during an event like a thunderstorm can cause gashes, holes or cracks.
When not properly sealed, the gap between panels can allow moisture to seep in between, eating away at the carpentry beneath.
Separate from heat, the rays from sunlight can cause warping and fading away of your vinyl siding over time.
Can You Repair Vinyl Siding?
As with many other assets, homeowners are usually stuck between making a decision on whether to repair or replace vinyl siding. Luckily for you, vinyl siding can, in fact, be repaired – and the specialists at A.G Home Improvement have been doing so for more than 16 years.
Whether as a result of a fallen tree, damage from the elements, or lawnmower damage, our team of experts can bring your home's exterior to tip-top shape.
Book an appointment at our Shrewsbury, MA location to get world-class siding installation and repair services.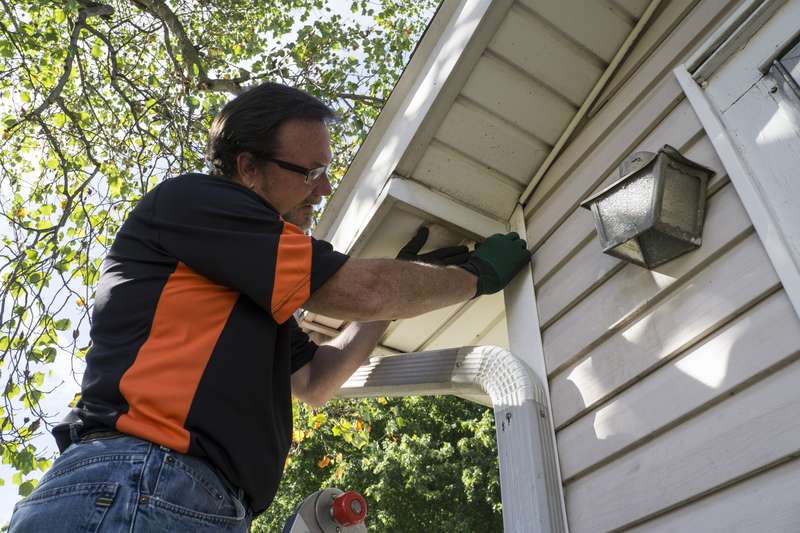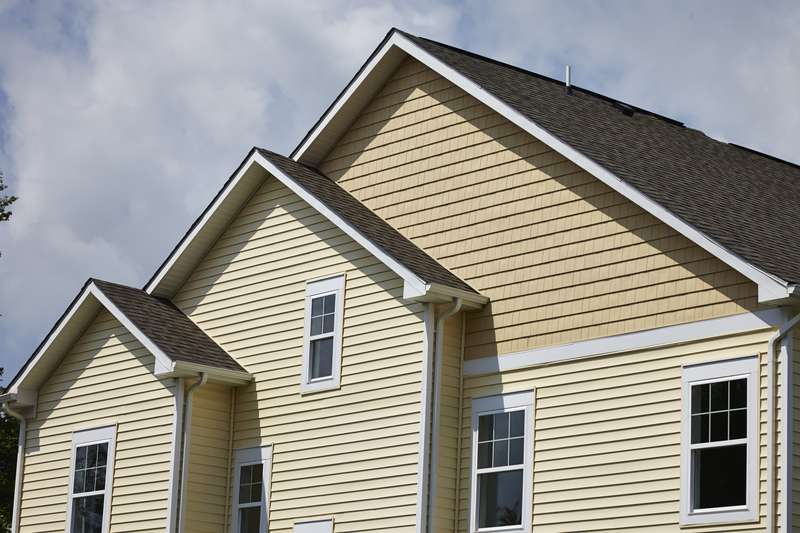 We quote our roofing services as soon as possible to give you enough time to manage your finances.
We ensure that we complete the project accurately and on time, using only the best materials for better durability.
Our team of roofers and contractors ensure that our jobsite is left pristine after we leave. The materials and tools we use will not interfere with your daily activities.
We stay abreast of the latest industry innovations and developments to ensure that our clients receive only the highest level of roofing and construction service from us. We pride ourselves in being considerate to our clients and surroundings.